Ms Grunt's Class Resources: NAHS
Penn Wood High School
What is the National Art Honor Society (NAHS)?
We are a group of art students who are part of a national organization with chapters in schools all over the country. The sponsors in our school are our art teachers, Ms. Grunt and Mr. Sorvari.
Requirements to be a member:
-be enrolled in an art class fall and/or spring semester
-Maintain a B average or above in art
- Attend meetings regularly
- $4 membership fee
- love art, working hard, community service and having fun!
Requirements to be formally inducted (Induction takes place in March):
-Complete 5 hours of art-related community service at least two weeks before the Induction Ceremony.
- Petition your fellow-members by presenting your contributions to the organization; the group then votes for you to be inducted if you show that you have been an active, contributing member with good attendance. Please be aware that if you have multiple commitments after school we would still be happy for you to join us, but we cannot promise you will be formally inducted as an official member.
What we do:
Meet on Thursdays at 2:30. Meetings usually run until 3:30pm. There are a number of extra meetings around Art Show time in May and around other major events.
Vote for our officers who will take on additional responsibilities to ensure the group functions at its best. Officer positions are: President, Secretary and Treasurer. Officers must have the ability to be present at all meetings.
Hold and Induction Ceremony and NAHS exhibit to which we invite our family and friends
Every year we prepare and run the Annual Art Show; we are publicized in the local paper and cable station
Hold Fundraisers: Ideas include making and selling crafts, design and silk screen our own NAHS Tee-Shirts
Assist Teachers and Offices with Art-Related projects (drama scenery, poster designs, etc).
In addition to the above, past activities include:
Sketching field trips to the Academy of Natural Sciences
Tutoring Art to younger students in the District
Mural Painting for each elementary school in the district.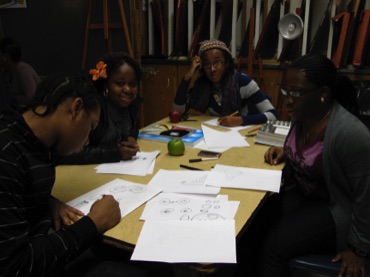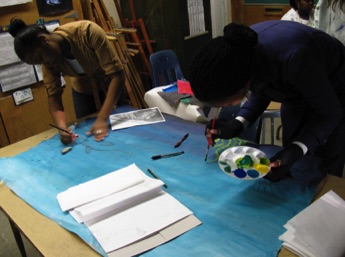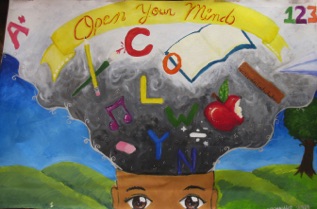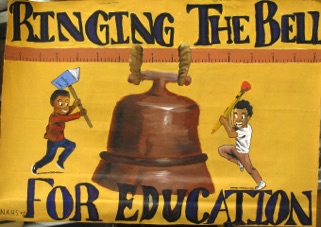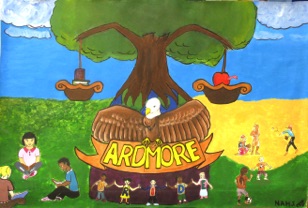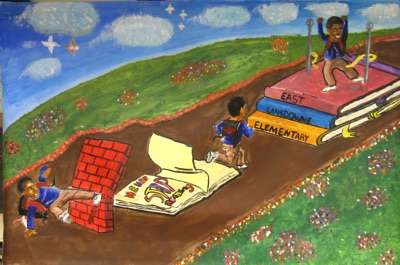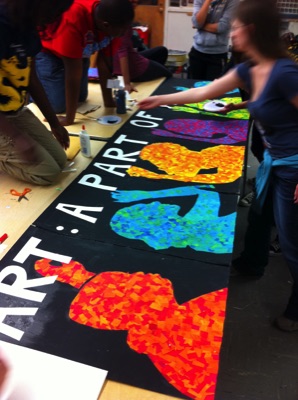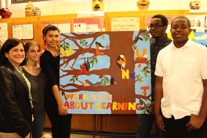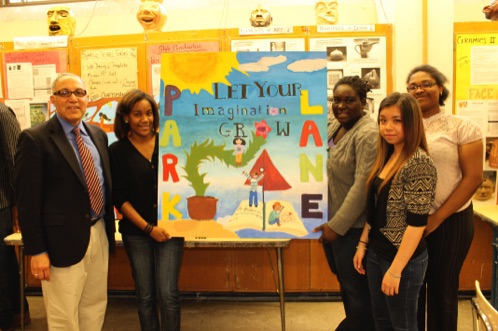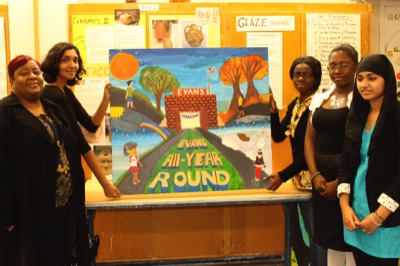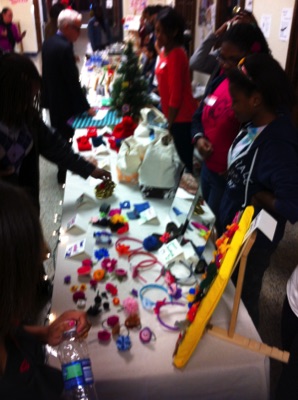 Samples of past NAHS service projects...